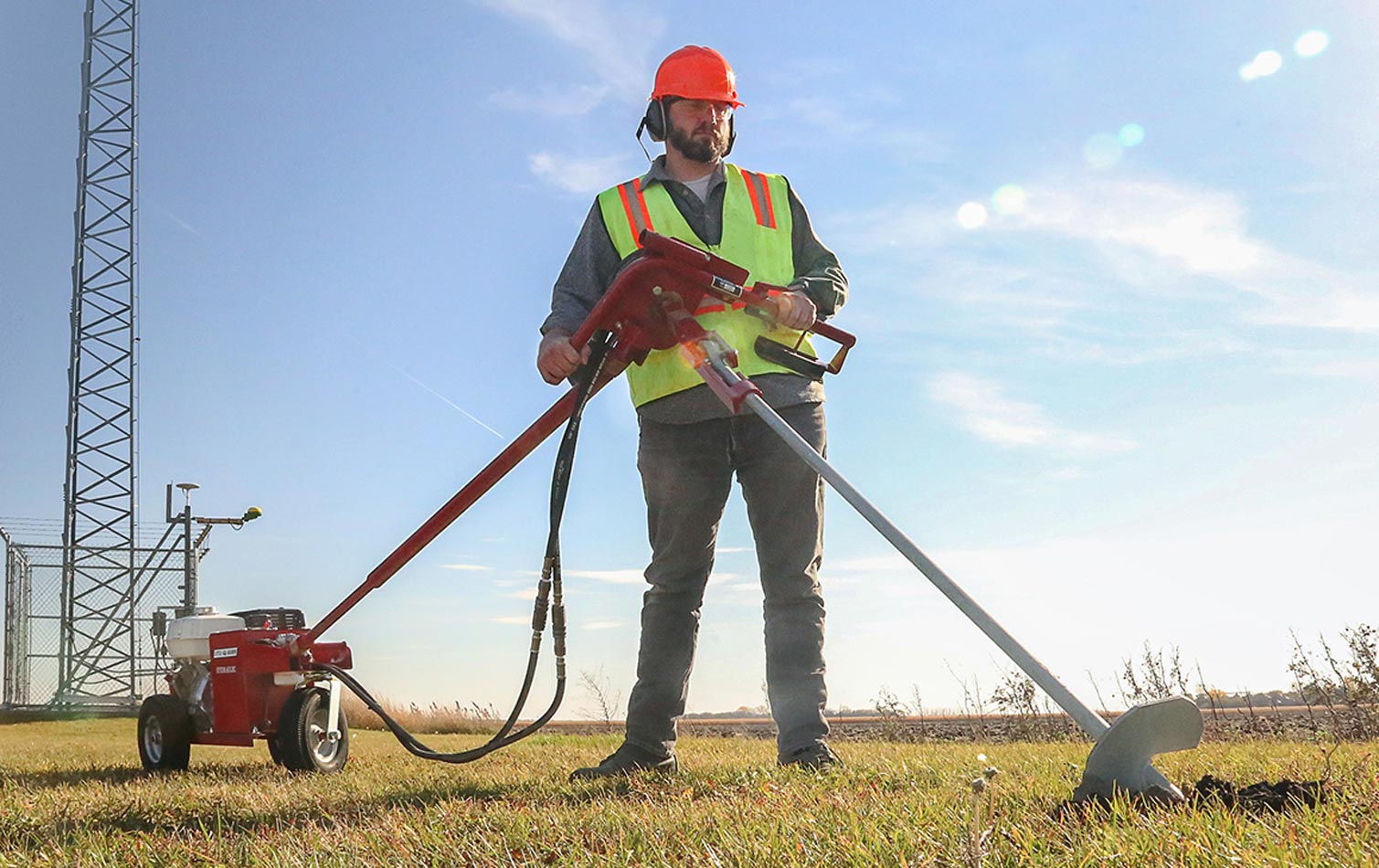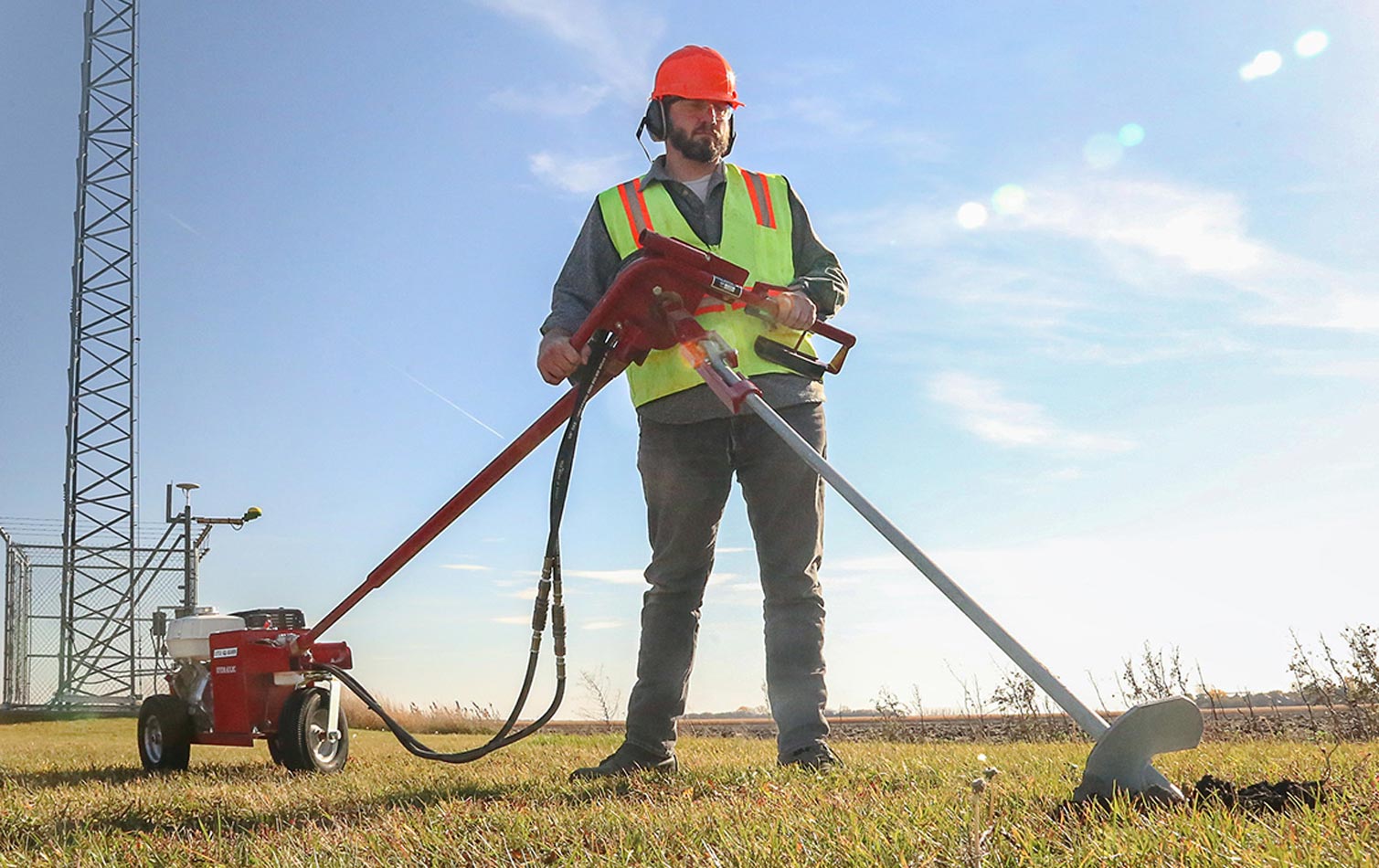 Increase ROI with Your Hydraulic Drill
These days, everyone has a side gig — a profitable endeavor outside their normal operation that utilizes the skills and equipment they already have to increase productivity and income. In competitive industries like fencing and landscaping, this kind of versatility is the key to a successful business. Being able to do more with equipment you trust means more opportunities, increased productivity and faster ROI.
Across the country, contractors know Little Beaver products offer optimum power and portability in a single-operator package that won't break the bank.  Whether it's post hole digging, soil sampling, landscape or industrial fencing applications, they trust our Hydraulic Earth Drills to get the job done.
To help tackle even more projects and allow contractors to get the most out of their machines, we developed a number of attachment kits for our hydraulic earth drills. These accessories make it easy to switch gears from digging holes for fencing and landscape projects to anchoring for light utility and mobile home applications, as well as horizontal boring — increasing the operator's versatility and potential.
Putting Utility Back in Utility Anchoring
One industry Little Beaver helps contractors explore is utility anchoring. With minimal investment — just a High-Torque Anchor Handle and Utility Anchor Adapter — your Hydraulic Earth Drill becomes a safe, efficient tool for utility applications.
The anchor is attached to the adapter and, using less than 60 rpm, quickly penetrates most soil types for a firm, lasting anchor. Little Beaver's steel torque tube eliminates kickback, allowing a single operator to complete the job safely and efficiently. And thanks to the Hydraulic Earth Drill's three-wheel chassis, the drill rig can go wherever it's needed.
 As a supplemental job, utility anchoring offers contractors an efficient use of equipment and manpower. But even for utility companies, Little Beaver's Utility Anchoring Adapter offers a safer, more efficient alternative to anchor crankers and hand setting. In less than two minutes, an operator can install a utility anchor with a hydraulic earth drill. In less than an hour, they can have an entire pole done and be on the way to the next. Compare that to the hand method which can take over half an hour to set a single anchor. So, whether you're looking to expand services or just provide more efficient services, Little Beaver helps you adapt.
Bringing It Home
Looking for even more added value applications for your hydraulic earth drill? We also offer a Mobile Home Anchor for securing mobile homes to a foundation.
Like the Utility Anchor, the adapter works with our Hydraulic Earth Drill and High-Torque Handle to quickly and efficiently drive anchors through most soils. In as little as 30 minutes, a single operator can tie down an entire mobile home.
Then when it's time to pull up stakes and move on, just hit reverse on Little Beaver's Hydraulic Earth Drill and anchors are removed as easily as they went in. The reverse feature also proves useful with initial anchoring when encountering obstructions or the anchor needs to be removed for any reason.
Anchoring ensures the safety and stability of mobile homes in high winds and other inclement weather. Regardless of how often you perform this application, it's important to properly secure every anchor every time. With Little Beaver's Hydraulic Earth Drill and Mobile Home Anchoring Kit you have a reliable partner.
Maximum Versatility for Maximum ROI
Whether it's a side gig or your bread and butter, Little Beaver Hydraulic Earth Drills and accessory kits let you do more. From anchoring to digging holes and all the groundwork in between, Little Beaver will help take your business where you want to go.