KWIK-TRENCH MINI-TRENCHER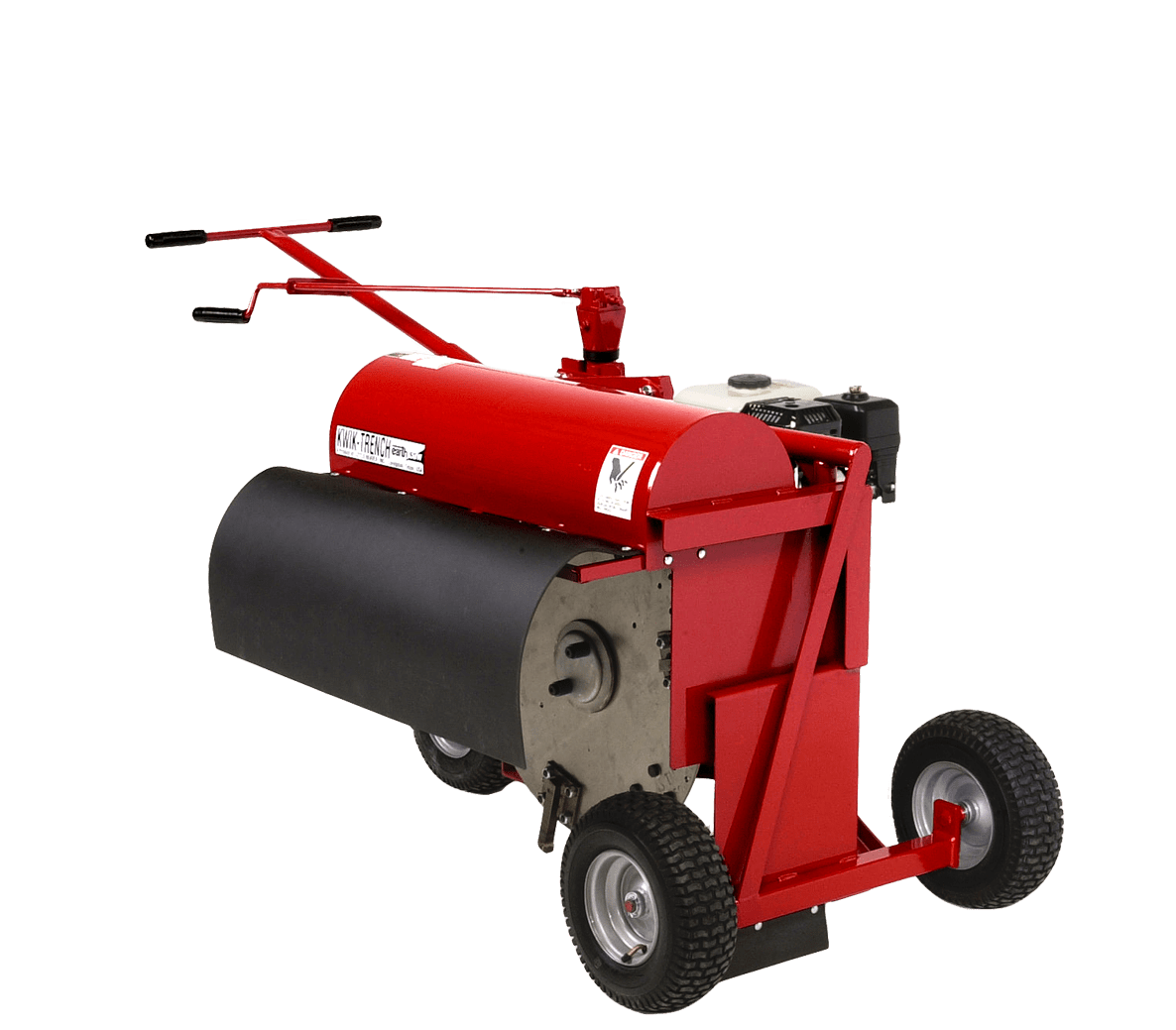 The Fastest Mini-Trencher on the Market
Are you looking for the best mini-trencher? For over 50 years, the Kwik-Trench mini-trencher has met the shallow trenching needs of rental stores, contractors and golf course superintendents. Thanks to its simple, push-forward design, the Kwik-Trench Earth Saw has proven itself as the fastest, easiest to use, and most economical mini-trencher on the market today. The Kwik-Trench's compact size lets you get into areas inaccessible to full-size trenchers. And once at the jobsite, you'll achieve cutting speeds of up to 30′ per minute.  A manual crank on belt-driven models infinitely controls your cutting depth (up to 12″ on model KT 2400) while a locking swivel wheel lets you cut straight trenches.
Features & Benefits
Trenches up to 30′ per minute
Cuts neat, clean trenches up to 12″ deep
Choice of 2 models
Applications
Residential lawn sprinkler systems
Electronic dog fencing
Low voltage wiring (TV, cable, satellite dish)
Plumbing and drainage lines
Landscape edging
Silt fencing
Root pruning
Wire cable installation
Optional Tilt Bed Utility Trailer
For the ultimate in convenience, transport your trench saw on the model KT 2000 tilt bed utility trailer. This handy trailer securely carries all Kwik-Trench models and makes it simple to quickly move the Kwik-Trench from job to job.
Spring axles
10 gauge diamond plate bed
1,000 lb. load capacity
Axle lock and tie-downs
Fits 2″ towing balls [clear]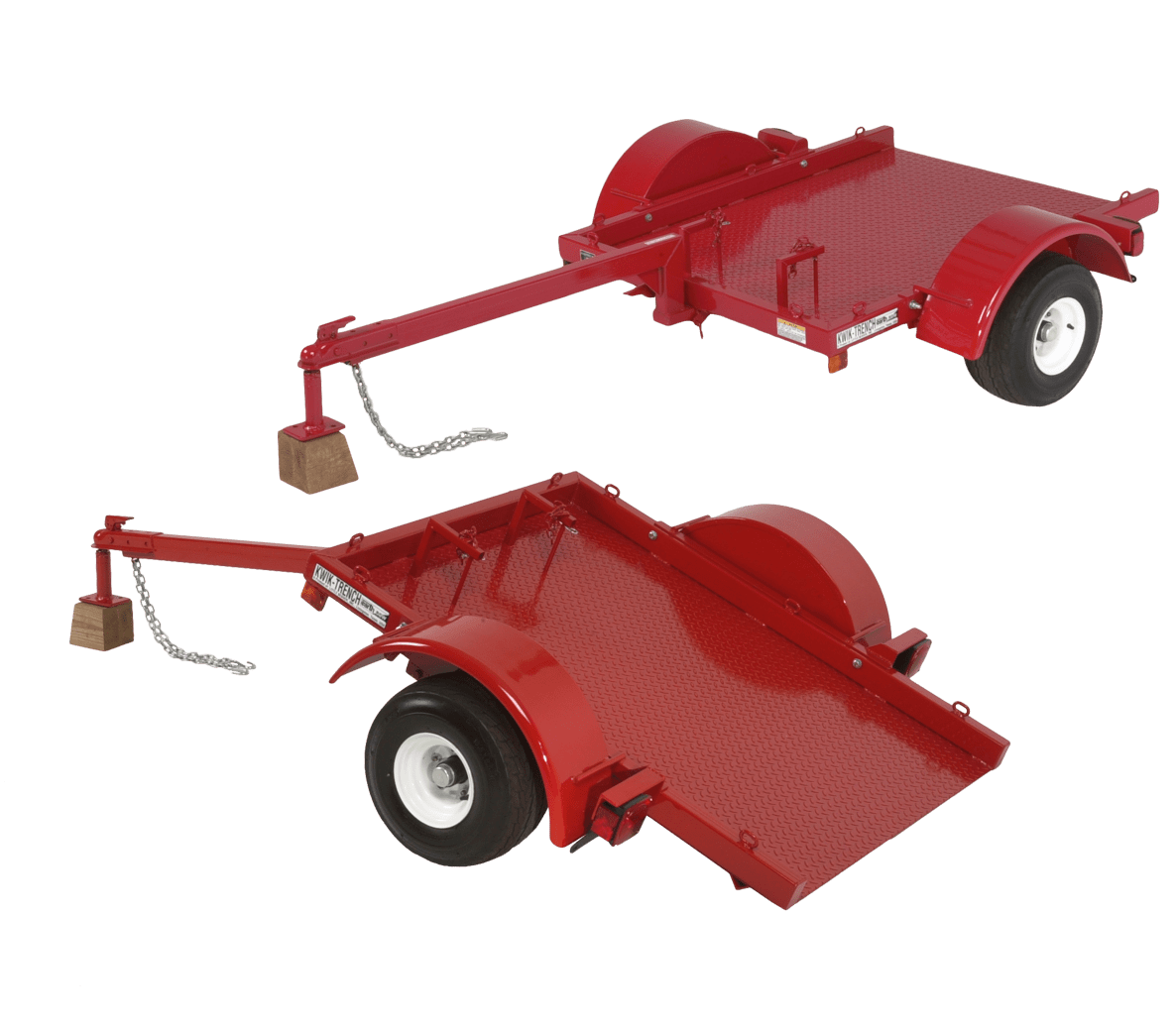 Cutting Teeth Installation
Kwik-Trench Assembly Guide
Triple V-belt with Automatic Tensioner