Whether you're building an infrastructure or determining the best location for a water well, knowing the quality of your soil is essential for reducing the risk of working with unstable or unhealthy soil. Soil sampling equipment from Little Beaver ensures efficiency, precision and accuracy, even in remote locations.
Applications
Soil Testing
Core Sampling
Geotechnical Engineering
Standard Penetration Testing (SPT)
Well Monitoring
Related Articles
Little Beaver Soil Sampling Equipment
The Big Beaver auger and SSK-1 cathead kit are the ideal combination for environmental soil sampling. The SSK-1 includes a tower kit with stabilizer legs that extend in front of the drill for stability. This allows the powerful Big Beaver to drill a 6-inch hole to depths of 100 feet. The Big Beaver is portable and, with a width of only 26 inches and a height of 80 inches, it easily maneuvers through gates and doorways to reach limited-access locations. When you need a powerful drill for tight spaces, or you simply want to grow your business, turn to Little Beaver.
For hard-hitting power in the most rugged conditions consider Lone Star Drills' LST1G+ geotechnical rig. The LST1G+ offers 5,000 pounds of push-down force to tackle soft rock formations, in addition to clay and sand. Transport the LST1G+ easily in a truck bed or have the unit trailer-mounted.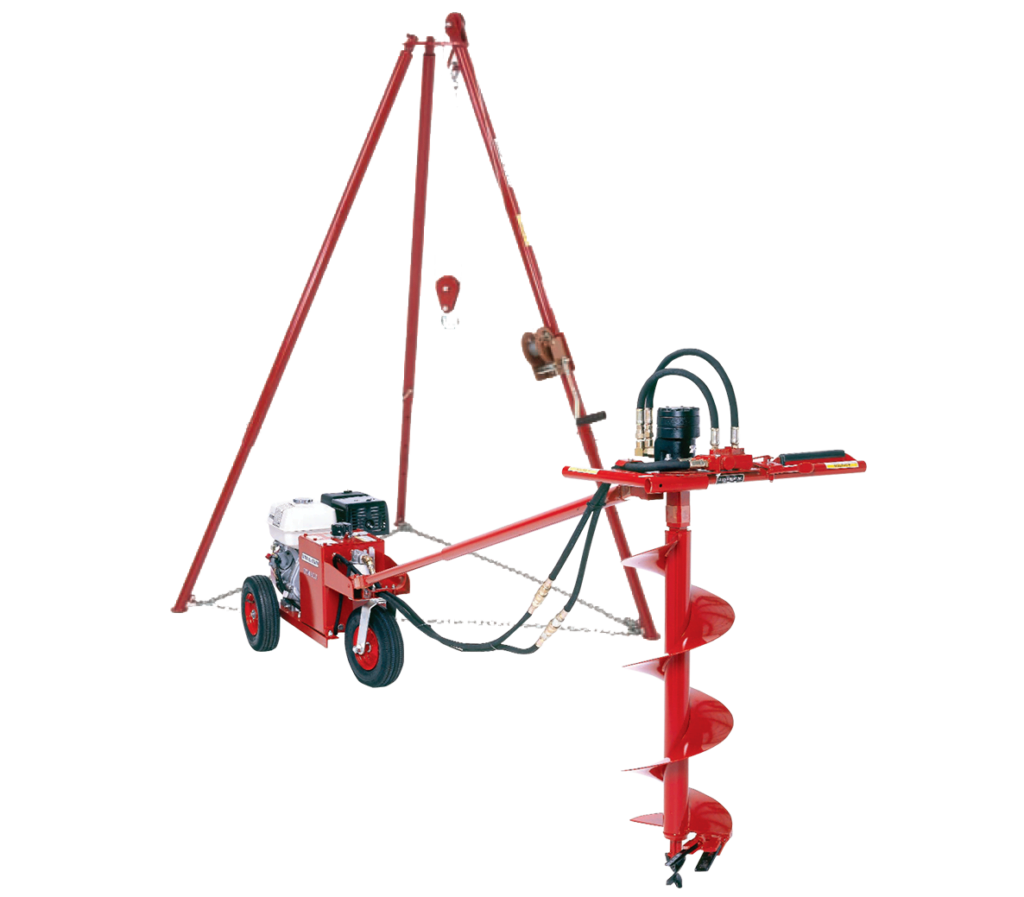 If you need even more portability or don't require the power of the Big Beaver, you can pair our standard hydraulic post hole digger with a variety of core sampling tools to achieve precise testing in all types of soil. With a powerful hydraulic drive and 11-horsepower engine, Little Beaver's hydraulic earth drill can achieve controlled drilling up to 4 inches in diameter and provide smooth lifting of samples from as deep as 35 feet with the use of our tripod kit.
Soil Sampling Accessories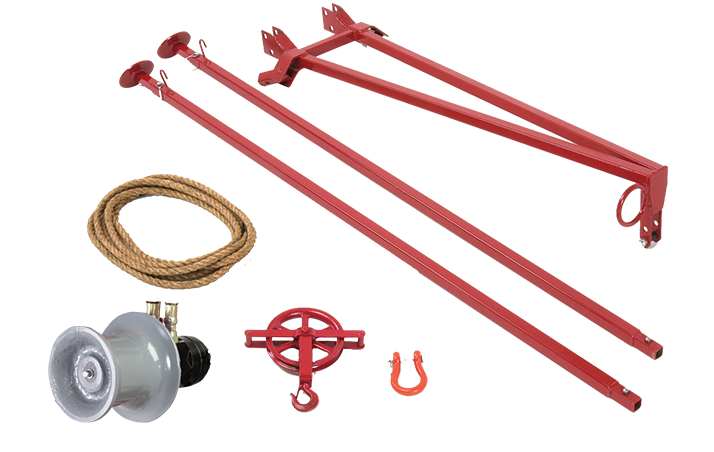 SSK-1 Cathead Kit
The SSK-1 includes a third hydraulic valve, tower kit and spool. It can be used with Little Beaver's AWJ drilling rod and 2-inch by 24-inch split spoon sampler, which allows users to obtain core samples for environmental tests or geotechnical engineering projects.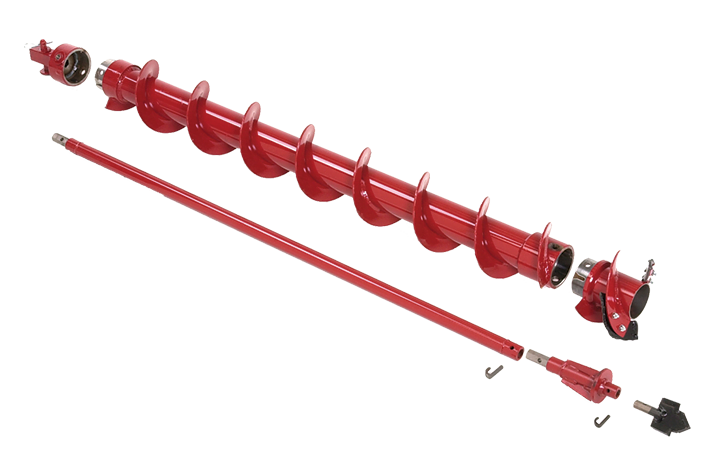 Hollow Stem Augers
For sandy or loose soils, our hollow stem augers provide a path to collect samples without the risk of contamination from the surrounding unstable soil. The augers are available in 6- and 8-inch diameters and feature a 2 ¾-inch or 3 ¾-inch internal diameter. The center rod and center plug can be removed to create a clear path for inserting a soil sampler.
Tripod Kit for Hydraulic Unit
The Little Beaver tripod kit allows fast set-up, controlled drilling and easy removal of a 4-inch auger from as deep as 35-feet.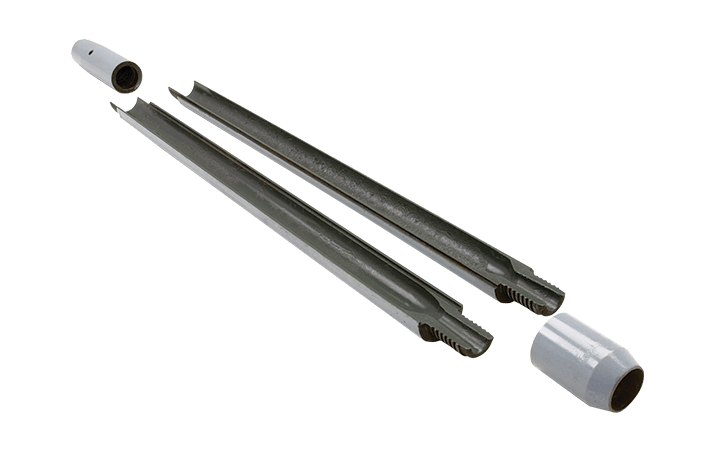 Split Spoon Sampler
The split spoon sampler provides core sampling up to 24 inches in length. It is commonly used with the cathead kit and safety hammer.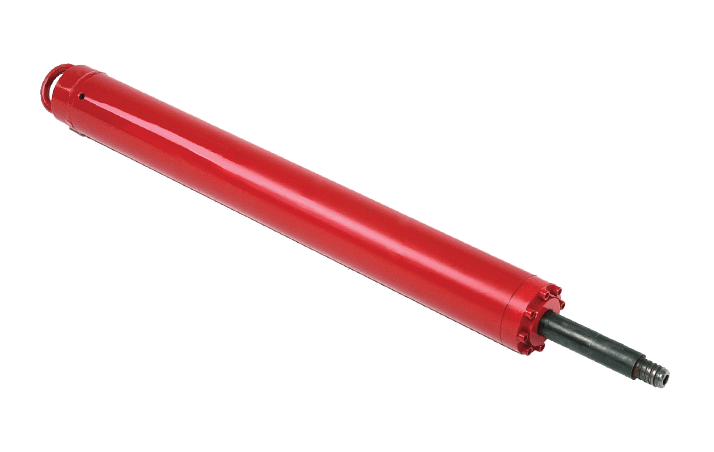 Safety Hammer
The optional 140-pound safety hammer is used to drive our split spoon sampler into the soil.

Hand Sampling Tools
Little Beaver offers standard hand sampling tools for environmental soil testing. The samplers are available in 1.5-and 2-inch diameters and can be used with any of our mechanical or hydraulic augers.
Lone Star Drills Soil Sampling Equipment