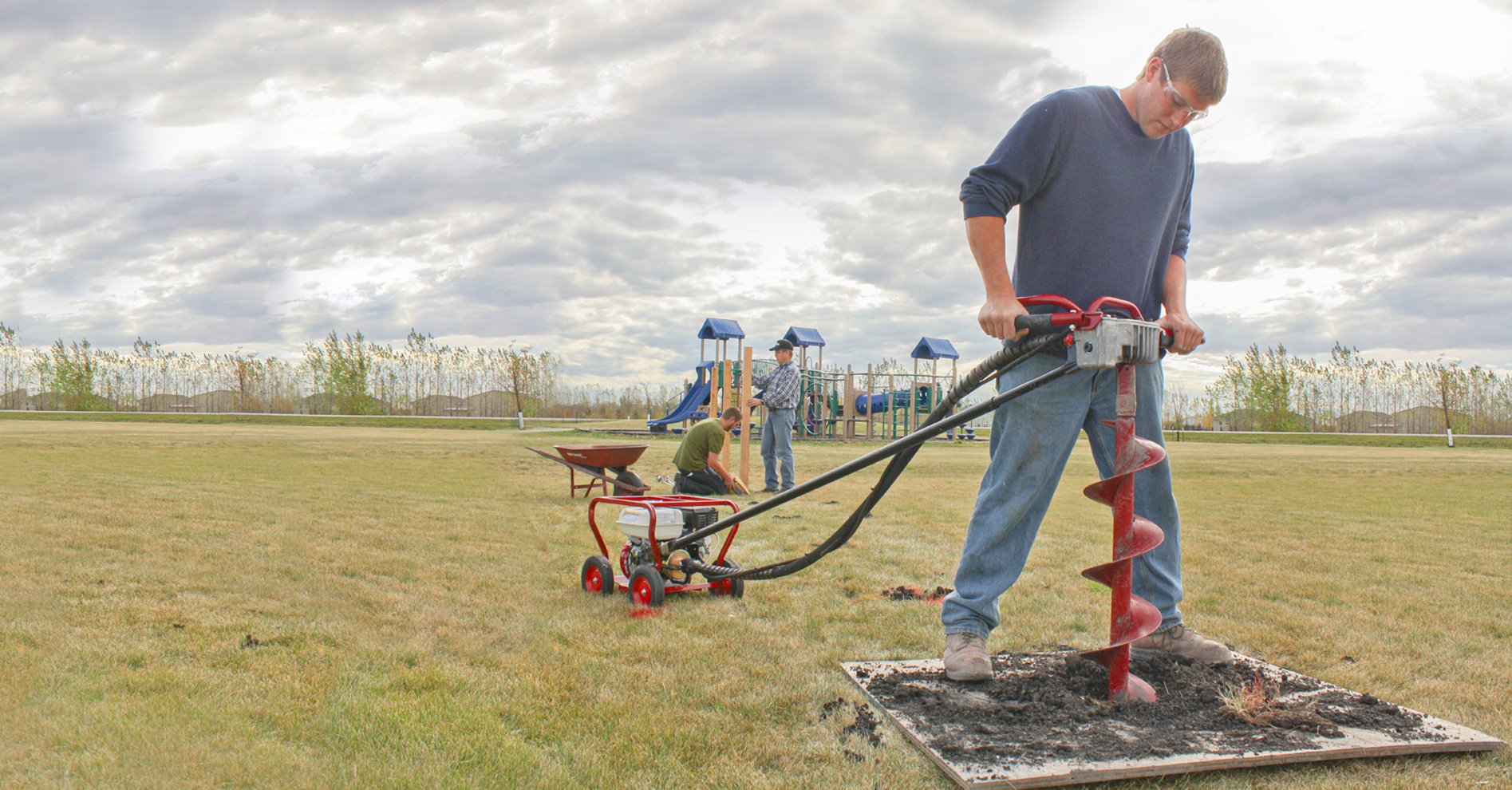 DECREASE LABOR. INCREASE PROFITS.
Little Beaver portable earth drills have been the top choice for fencing contractors for more than 50 years. And for good reason. Our drills offer:
True one-man operation. Our competitors can't promise this.
Rotation speeds up to 360 RPM. That's fast.
Extreme safety and torque-free digging thanks to our innovative torque tube design.
Maximum portability for easy transport.
The benefits of fast, one-man drilling are obvious—but just wait until you see exactly how much time and money you'll save on every job.
Enter your values below to calculate how much you'll save with Little Beaver one-man efficiency.
Little Beaver Fencing Equipment
Little Beaver's Mechanical Earth Drills, the most popular choice for professional fence contractors, are a safe and productive solution for one-man fencing. Operating at speeds of 360 rpm, the drills are faster and produce cleaner holes than comparable units, while their exclusive torque tube protects operators from dangerous drill kickback. The Mechanical Drill's compact design allows for access to areas unreachable with skid steer-mounted augers.
Little Beaver's Hydraulic Earth Drills match high-horsepower engines with the convenience of hydraulic drives to drill efficiently and effectively in tough soil conditions. At 150 rpm, the drills offer controlled and precise speed as well as higher torque than Mechanical drills. Integrated forward/reverse levers provide safety and convenience, and allow operators to easily remove the augers if they're caught under an obstruction, such as a rock or tree root. The drills also feature a steel torque tube, eliminating the risk of dangerous auger kickback during operation.
Little Beaver's Towable and UN-Towable Hydraulic Earth Drills combine safe and powerful drilling for a variety of applications including fencing. Their balanced frame reduces operation weight by roughly 50 percent compared to traditional hydraulic drills and requires less than 20 pounds of force to pivot into digging position. The compact drills are designed for ease of use and transportation, on and off the jobsite. The Towable is transported using a removable no-tools towing hitch while the UN-Towable features a slide-in receiver hitch. Additionally, the UN-Towable's power source is removable, allowing one operator to easily load and unload the drill.