Little Beaver's anchoring attachments allow operators to quickly install anchors for tents, mobile homes and utility poles using their Hydraulic Earth Drill. This compact and efficient setup can install each anchor in less than two minutes. Plus, Little Beaver's Hydraulic Drills also operate in reverse to make removing anchors just as easy.
(Do not operate above 60 rpm and do not use with a mechanical drill.)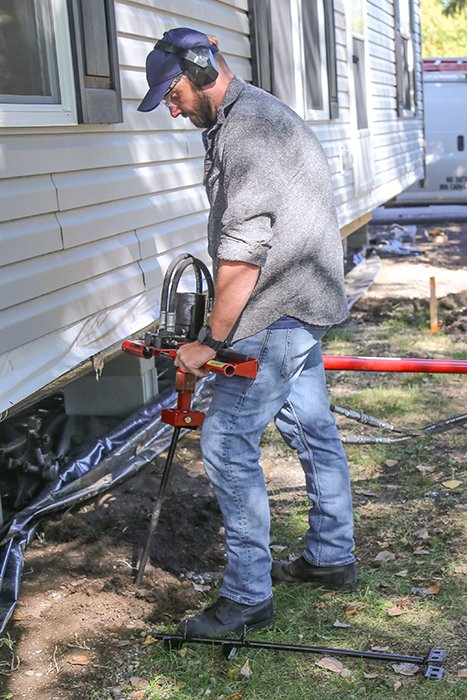 Mobile Home Anchoring
Securing mobile homes is easy with Little Beaver's mobile home anchoring attachment. Pair the attachment with a high-torque anchor handle for the ultimate mobile home anchoring system. (60 RPM only, not recommended for mechanical earth drills)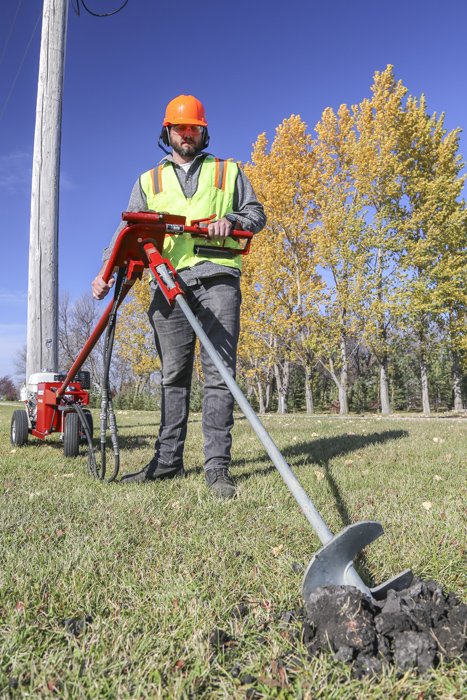 Utility Anchoring
Install utility anchors quickly with Little Beaver's utility anchor adapter. When paired with a Hydraulic Earth Drill, the utility adapter and high-torque anchor handle make one-person anchor installation safe and easy. (60 RPM only, not recommended for mechanical earth drills)

Little Beaver Anchoring Equipment
Little Beaver's Hydraulic Earth Drills combine high-horsepower engines with convenient hydraulic drives for reliable operation in the toughest conditions, including rocky and heavy clay soil. The drills offer controlled speed and high torque for efficient installation of mobile home and light utility anchors.