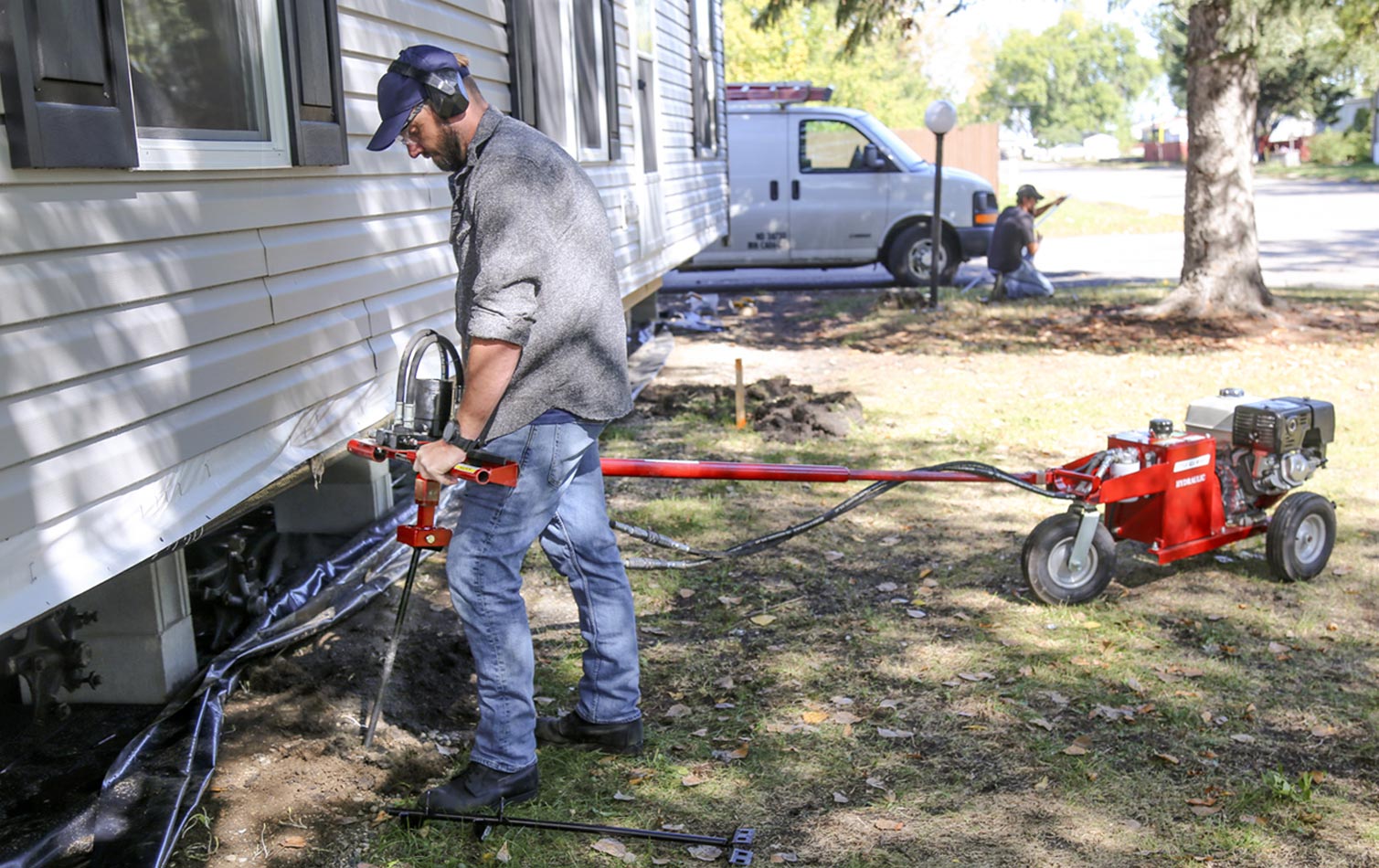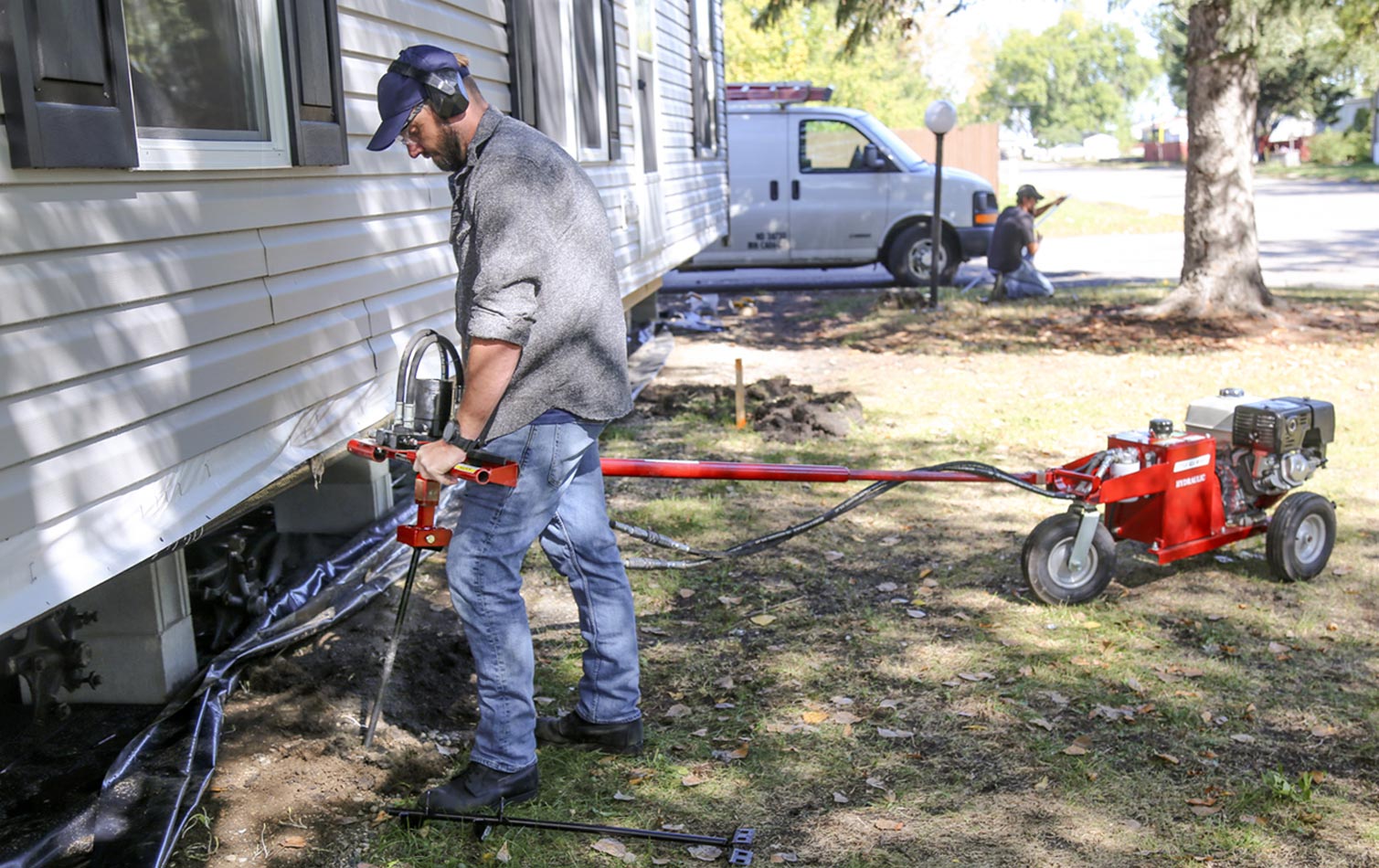 Simplify Anchoring with Hydraulic Earth Drills
Anchoring a mobile home gives you peace of mind when strong winds blow, but depending on the method you use, it can be time consuming and cumbersome. You can select from two main options to complete the work – a pipe thread machine powered by a generator or an earth drill. While a pipe thread machine is precise, it's also expensive, slow and tiring, resulting in several hours of work to anchor a single home. Hydraulic earth drills simplify the process and eliminate back-breaking labor. Little Beaver hydraulic earth drills offer two substantial benefits, speed and precision. By pairing the drill's earth auger with Little Beaver's anchor adapters, you'll install each anchor in less than two minutes and complete an entire home in as little as 90 minutes. And Little Beaver's hydraulic drills feature a reverse position that makes removing anchors as easy as installing them.
Learn five easy steps to anchoring a mobile home and contact us with any questions regarding the process or the equipment needed. For additional information on anchoring requirements, contact an experienced installer or your local building inspector.