Pairing Proper Earth Drill and Accessories with Digging Projects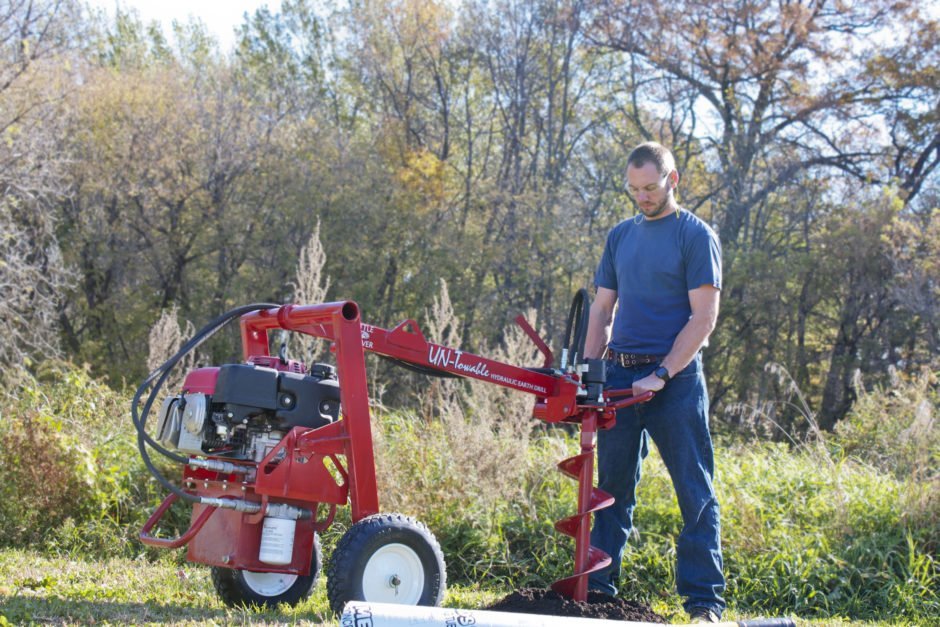 Earth drills are used for a variety of projects, from installing fence and signs to planting trees and shrubs, installing irrigation and even anchoring mobile homes and utility poles if the opportunity arises. All of these projects have one common tie – each requires drilling a hole to complete the job. While drilling projects may appear to be the same on the surface, it's really the soil type that makes the difference in choosing the equipment needed for maximum productivity on the jobsite.
In gathering the equipment for the jobsite, you'll have two options of engine-powered, one-man earth drills — hydraulic or mechanical. They might look alike, but don't let that fool you. Each post hole auger serves a unique purpose.
Here are some tips when considering earth augers at a rental center or for sale from a dealer.
Hydraulic drills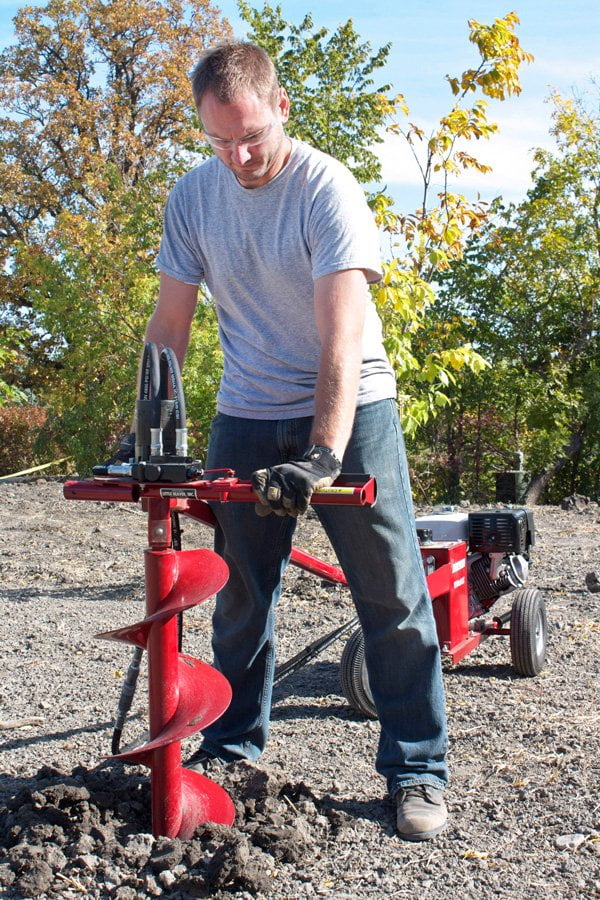 are your go-to drill for most challenging soils, including frozen ground and rocky soil, because of their rugged bodies and powerful torque. Their precise operations at low speeds and high torque allow operators to drill clean, accurate holes, even in the most difficult applications. Additionally, hydraulic drills typically have a reverse position so you can safely remove the posthole auger if it becomes lodged under a rock or tree root. Hydraulic drills are ideal for single-hole projects such as installing signs and planting trees because they're compatible with large-diameter augers, some as wide as 16 inches. Because of their high torque, these drills can also quickly anchor mobile homes as well as drive tent and utility stakes.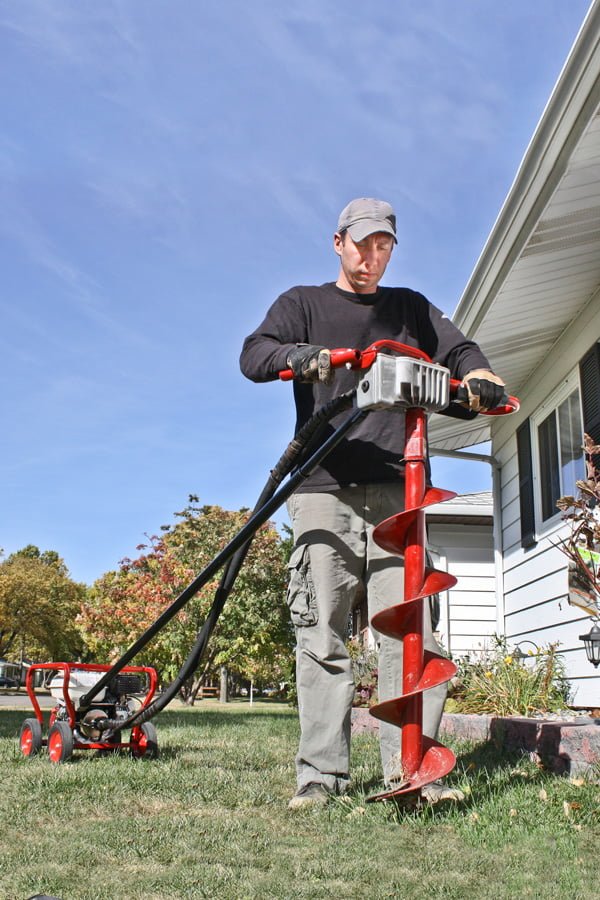 Mechanical drills, like hydraulic drills, are compact, lightweight, and pack a powerful punch. When your project needs speed and precision, this drill is up to the task. These transmission-powered units feature high-speed auger rotations to quickly drill several, narrow holes for a wide range of applications, such as for fitting fence posts and deck footings as well as planting decorative plants. Coupled with an effective horizontal boring kit they can be used for drilling under driveways or sidewalks for a variety of landscape needs.
Once you've selected the earth drill, it's time to pick the auger that matches the required hole diameter. Augers can be as narrow as 1 1/2 inches for applications like planting flowers and shrubs in a garden, and they can be as wide as 16 inches for large applications, such as foundation repair. Look for snap-on augers to make changing out augers or attaching extensions quick and easy. Snap-on augers feature a spring-loaded snap button, which secures the auger to the drill head. This minimizes set-up and take-down times, as well as simplifies adding auger extensions. These extensions allow the operator to dig a few feet deeper without needing to purchase a longer auger.
Along with the snap-on feature, contractors and landscapers should look for augers that have replaceable points and blades. The standard blades and points are ideally suited for loamy soils or areas with few rocks because of the cold-rolled steel and hard surfacing on the edges. When drilling in more dense soils, operators can select from a variety of sizes for the exclusive carbide blades, which allows the earth auger to cut hard clay and frozen ground into pieces. The blades are swapped out by using an adjustable wrench, which allows the drill to cut hard clay and frozen ground into pieces. When using the blades and points best suited to power through the soil, the augers can drill more than 100 holes in prime soil conditions before servicing is needed.
With today's safe and powerful drill designs, you can tackle drilling projects with earth augers rather than shovels. And taking just a few minutes to learn the difference between drill types ensures you'll have maximum productivity on the current – and each future jobsite.