Add Horsepower Behind Hydraulic Tools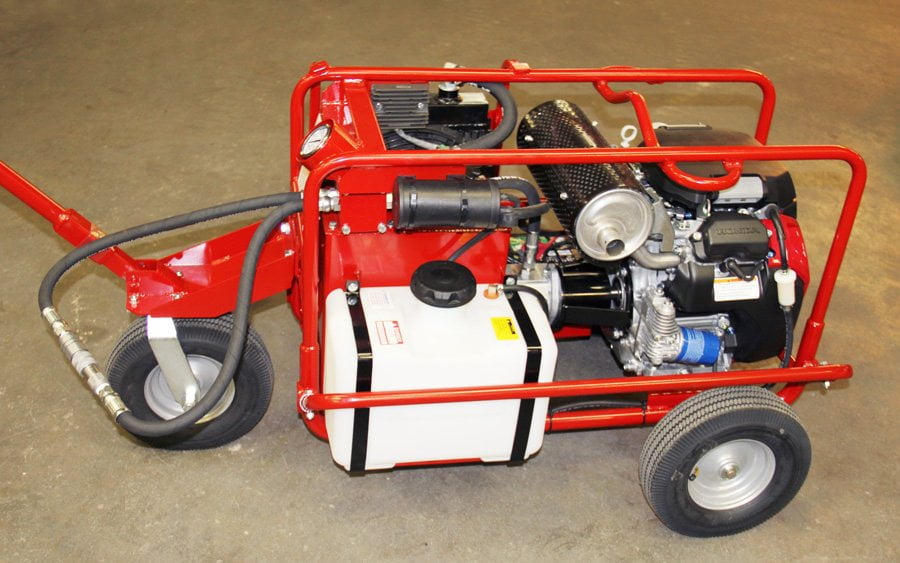 The newly redesigned PS-20HC is the latest addition to Little Beaver's line of hydraulic power sources. With a powerful Honda GX630 engine and a 10-gallon-per-minute hydraulic flow, it can easily power any hydraulic hand tool or equipment that requires hydraulic power for extended periods of time.
"The PS-20HC is the next generation of the PS-20HA hydraulic power source," explained Little Beaver President Joe Haynes. "The most recent improvements to the unit were increasing the size of the hydraulic oil reservoir and fuel tank to a 5-gallon capacity for extended use."
The power source's 5-gallon hydraulic oil reservoir is twice the size of the previous model and uses a larger radiator and electric fan to reduce the heat generated from the 10-gallon-per-minute flow. This allows it to deliver robust power for Little Beaver's Big Beaver auger drill rig or one of its Lone Star Drill rigs. Because of its versatility, it can also power a wide range of other hydraulic tools, such as jackhammers, chain saws, and post drivers.
A Honda GX630 engine with electric starter powers the PS20HC for dependable, easy starts. Little Beaver also offers the PS-20HC with a Kohler diesel engine for remote sites where diesel is more available than gasoline.
The PS-20HC is an environmentally sound hydraulic power source for markets with strict, clean air regulations. Non-permeable fuel tanks and fuel lines, a vapor recovery system and a special, ratcheting gas cap prevent harmful volatile organic compounds found in gasoline and diesel fuel from escaping the PS-20HC. Little Beaver also offers an optional charcoal recovery canister that captures additional particulates and meets California EPA emission standards.
The PS-20HC comes mounted to a three-wheeled steel carriage for easy maneuverability to, from and around the job site.