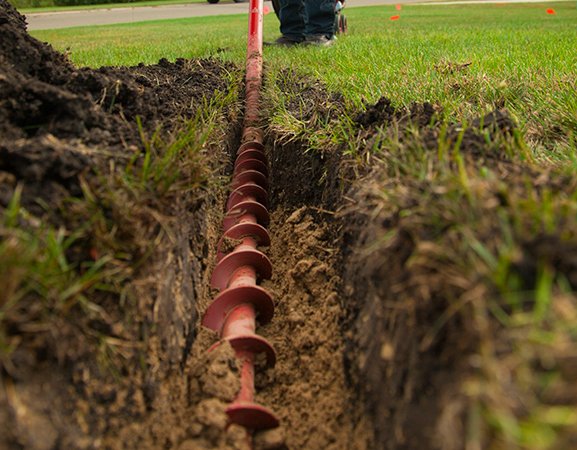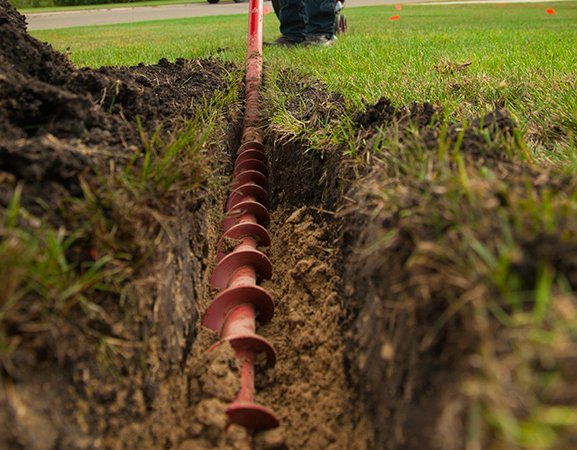 Expand Your Mechanical Earth Drill Capabilities
Versatility – for construction companies and DIYers looking to do more with less, versatility is the key to success. Rather than a specialized machine for every job, a basic Mechanical Earth Drill with a range of simple accessories maximizes project potential from fencing to soil sampling and plenty of jobs in between. The same Mechanical Earth Drill you rely on for quick, clean vertical holes with minimum manpower can also help you tackle horizontal applications with the right attachment kit.
Horizontal boring enables operators to bypass surface obstacles like driveways, sidewalks and roads by simply going underground. For contractors and DIYers looking for an easy way to install landscape lighting, irrigation or other shallow utility lines, it is a popular option because it requires less time and labor than traditional methods of pounding rods under these obstructions. With a simple attachment you can bore up to 50 feet, eliminating barriers and opening up your possibilities.
To maximize versatility, Little Beaver offers two choices for horizontal boring kits. Selecting the right kit depends on your project.
Sidewalk Auger Kit
As the name implies, the Sidewalk Auger Kit enables boring short distances – like under sidewalks, paths or residential drainage ditches. It includes a 3-inch by 5-foot auger.
The 3-inch diameter hole is large enough for most low-voltage electrical, plumbing and water lines, making this idea for landscaping, utility and plumbing projects that only need to bore short distances. With the Sidewalk Auger Kit, contractors and homeowners can easily bore under narrow obstacles to install landscape lighting wire, water softener lines, sprinkler systems and gas lines.
Driveway Auger Kit
If you need to cross a road – or a driveway or parking lot – on the other hand, you will need the Driveway Kit. This kit uses a water drill technique to bore up to 50 feet.
It comes with the option of a 2-, 3- or 4-inch water drill bit. As with the Sidewalk Kit, the 3-inch bit creates a large enough hole for the majority of landscaping needs. However, when boring more than 10 or 15 feet, we recommend starting with a 2-inch hole for better control. Follow that up with the 3- or 4-inch bit if you need a larger diameter hole for your project.
For operation, the Driveway Kit requires a garden hose, ¾-inch schedule 80 water pipe for the length of your bore plus 15 feet and necessary couplings. These are not included with the kit. Unlike the Sidewalk Auger, the Driveway Kit uses water to drill and maintain the bore hole. Low water pressure flushes the dirt and lubricates the hole to avoid collapse. Rental companies often rent the required water pipe with the Mechanical Drill and Driveway Kit, so be sure to inquire at your center before purchasing.
To find out how to maximize your versatility with horizontal boring, contact a Little Beaver expert.