Little Beaver portable earth drills have been the top choice for fencing contractors for more than 50 years. And for good reason. Our drills offer:
True one-man operation. Our competitors can't promise this.
Rotation speeds up to 360 RPM. That's fast.
Extreme safety and torque-free digging thanks to our innovative torque tube design. No more back aches.
Maximum portability for easy transport. Let's get drilling.
Little Beaver Fencing Equipment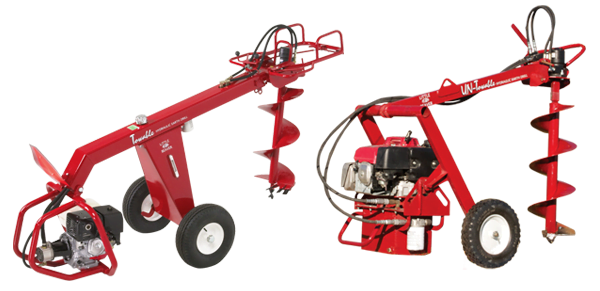 Little Beaver's Towable and UN-Towable Hydraulic Earth Drills combine safe and powerful drilling for a variety of applications, including fencing. Their balanced frame reduces operation weight by roughly 50 percent compared to traditional hydraulic drills and requires less than 20 pounds of force to pivot into digging position. The compact drills are designed for ease of use and transportation, on and off the jobsite. The Towable is transported using a removable no-tools towing hitch while the UN-Towable features a slide-in receiver hitch. Additionally, the UN-Towable's power source is removable, allowing one operator to easily load and unload the drill.